PeerQC
Statistical Services Login
---
RNA Medical Price List
A hard copy Purchase Order with correct pricing is required for all orders. Please fax a copy of your Purchase Order to 978-598-7918, or e-mail to: customersevice@rnamedical.com
---
Contact RNA Medical
7 Jackson Rd
Devens, MA 01434 USA
Sales: (800) 533-6162
Phone: (978) 772-9070
Fax: (978) 598-7918
---
Looking for a full suite of whole blood Hematology controls and calibrators for hospitals and clinical laboratories? If so, please visit
R&D Systems
for a full range of products available to meet your needs!
Serving the Needs of Our Customers
RNA Medical is a developer and supplier of innovative products for the Hospital, Point of Care and Physician's Office markets. The RNA product line includes quality control materials, linearity kits, blood collection tubes, CLIA-waived analyzers, statistical services and other unique offerings.

RNA Medical provides cost effective quality products and services to hospitals and healthcare facilities worldwide. We work continuously to meet and exceed customer needs and expectations for service and technical support.
Enter Orders Online!
You can now enter your orders on the RNA Medical website by clicking signup or login from the menu on the left. Once registered you can add any item to your cart and checkout online in minutes! If you need any assistance please contact customerservice@RNAMedical.com.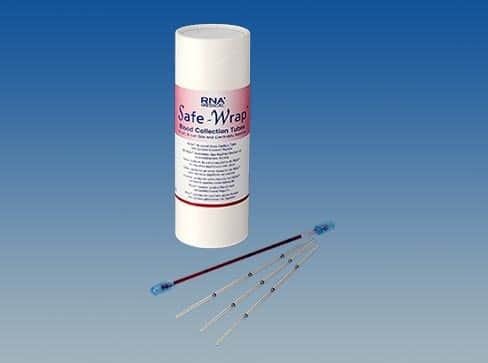 ---
Low pO2 and Specialy Products
QC 823 Range is an assayed quality control material used for checking the analytical measurement range (AMR) of blood gas, electrolyte, and metabolite instrumentation.
QC 463 EQUIL® Plus with Glucose and Lactate Control is a unique quality control material, which untonometered, has a typical pO2 value of 2 mmHg.
QC 6234 is an assayed quality control material used for monitoring elevated levels of pO2. A typical value for QC 6234 is 280 mmHg.
---
RNA Medical Price List
A hard copy Purchase Order with correct pricing is required for all orders. Please fax a copy of your Purchase Order to 978-598-7918, or e-mail to: customersevice@rnamedical.com
---
Contact RNA Medical
7 Jackson Rd
Devens, MA 01434 USA
Sales: (800) 533-6162
Phone: (978) 772-9070
Fax: (978) 598-7918
---
Looking for a full suite of whole blood Hematology controls and calibrators for hospitals and clinical laboratories? If so, please visit
R&D Systems
for a full range of products available to meet your needs!